We are a 3-Fold Organization
The Stichting LDMF develop projects through 3 main fields of activities:
FIELD 01. Research & Technology Innovation
FIELD 02. Consultancy & Education
FIELD 03. Start Ups – Business Incubation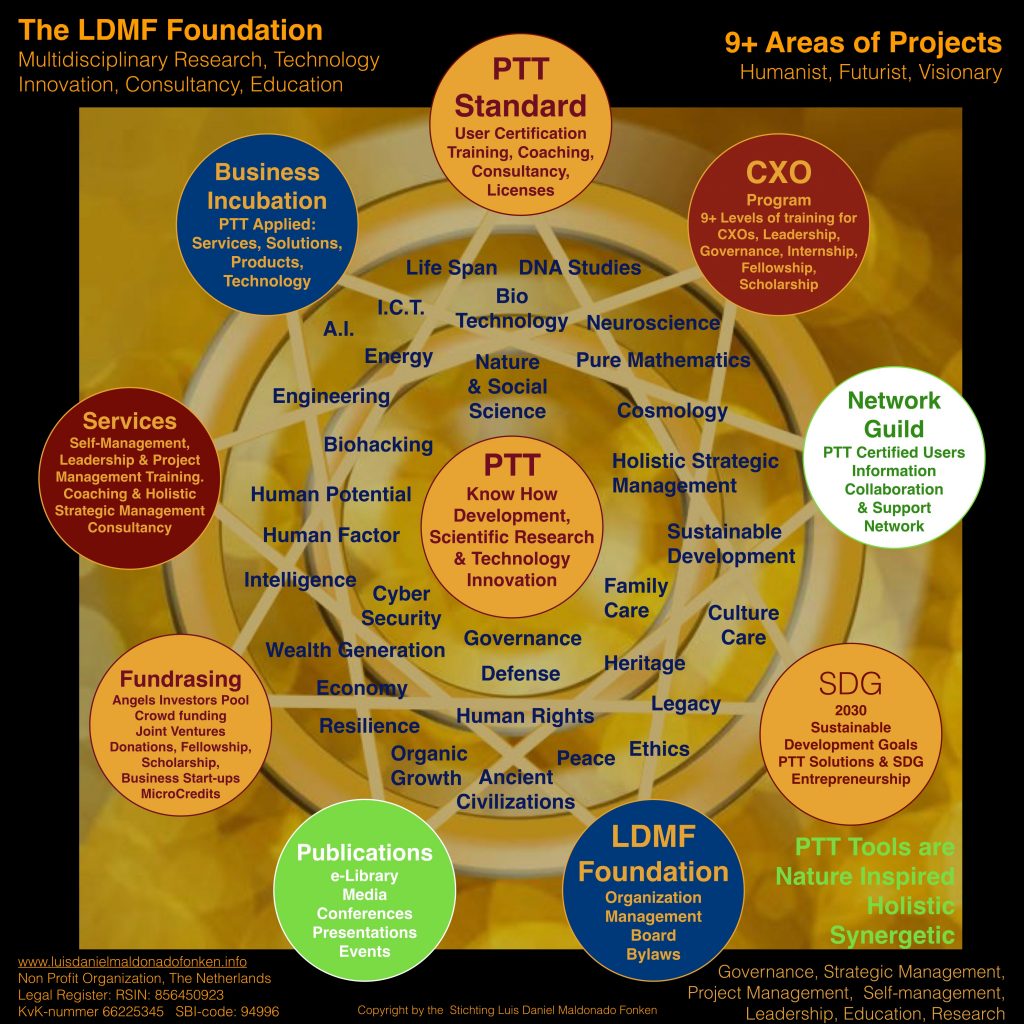 Here a brief detail of our 9+ Areas of Work.
We are a democratic organization, that listen to the assembly of its members and collaborators.
PDFs Presentations are available at this page, if you can not see them now, please wait for few more seconds.